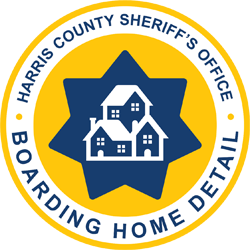 The Harris County Sheriff's Office will process, issue, investigate, suspend, revoke and/or deny Boarding Home permits in accordance with the Boarding Home Regulations for Unincorporated Harris County.
Effective March 1, 2022, all Boarding Homes operating in Unincorporated Harris County must be permitted in accordance with the Texas Health and Safety Code Chapter 260.
Boarding Homes in existence at the time of the adoption of these regulations have six (6) months from March 1, 2021 to initiate the application process to obtain a Class 1 Boarding Home Permit.